The Power of Video
Video has a unique ability to capture and hold people's attention. Audiences are 10 times more likely to engage with video than any other content. This is why most marketers call video the platform with the highest Return On Investment (ROI).
Ways to use video:
Explain Product/Service
Showcase benefits and features
Catch people's attention
Reveal what's behind-the-scenes
Introduce staff members
Increase brand loyalty
Barbara Franzoni has various writing, directing and animating credits to her name. She can help you figure out your video needs.
Have a look at some of her work.
Video Showreel
Barbara Franzoni Showreel 1 (2017) from Barbara Franzoni on Vimeo.
To get in touch with Barbara, visit our Contact Page
Video and Animation
Below are links to more examples of Barbara's film work, including the recently screened documentary, Leading Independence, which was praised by the Mayor of Fingal at its Draiocht screening and the poetic short, Nobody's Perfect, which has been chosen for screening at this year's FAM Film Festival.
Leading Independence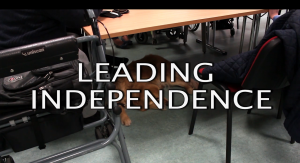 A short documentary commissioned by Dublin 15 Disability Peer Support Group on their members and how each one has been positively affected by the group. Made in association with BCIL. Directed, shot and cut by Barbara Franzoni.
View Leading Independence on Vimeo
On Track with MSRS
Recruitment/Promotional video for Motorsport Rescue Services. MSRS is a voluntary organisation that is, nevertheless, also highly professional. I was delighted with this filming opportunity at Mondello Park. This short promotional video was included in the Better Together competition 2016.
View 'On Track with MSRS' on Vimeo
Professional Profile – Language
A video portrait of an advertising legend. This is an industry interview with Adam May of Language. Language has done a lot of work with Women's Aid and this short video shows that particular high-profile and successful campaign.
Could your business or organisation benefit from profiling a key staff member?
The Problems of Success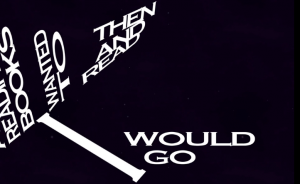 Perhaps a short explainer video would help your product reach the right audience. One way to do that is with Kinetic Typography. In this example, I have added kinetic type in After Effects to a speech by Neil Gaiman referring to The Imposter Syndrome.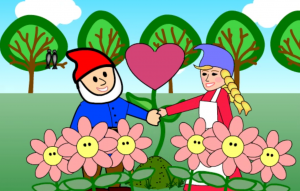 A sweet little story about a gnome attempting to grow love in his lonely garden. I wrote this story with love and optimism and I created the animation in Flash CC using my own graphics. Beware the cheesiness! This love story is guaranteed to make you smile.
An inspiring and poetic film about self-confidence and The Imposter Syndrome. In this experimental short, I have used a variety of actors to deliver my script at different locations. Each character was mired in their own lack of self-confidence, oblivious to the knowledge that everyone feels that way and nobody is truly perfect.
View Nobody's Perfect on Vimeo
Wood Burner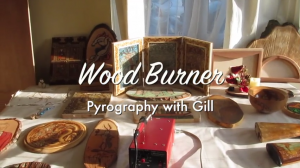 Inspired by the RTE series "Hands", this short documentary shows an artist in pyrography demonstrating her skills, talking about her craft and sharing her unique wisdom on life in general.
Gill's work is breath-taking.
Billie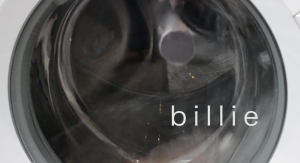 Heart-warming short drama featuring the father of a young adult with autism. Made in college. Features the acting of Maurice Keogh, Deirdre McDyer & Laura Masterson.
The Magician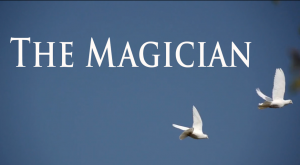 This short film was made with three of my college peers as a 2nd-year group project. It's a quirky tale of magic, perseverance and overcoming challenges.
Salmon of Knowledge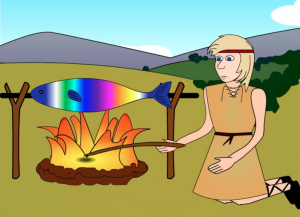 Short animation depicting the Celtic myth of Fionn Mac Cumhaill and the Salmon of Knowledge. Animated in Flash with my own graphics and recorded dialogue.
To see what else Copped On Digital Media can do for you, visit our Services page: Digital Services